← Back
Join the ZEB Conference on 17 and 18 November
20 September 2021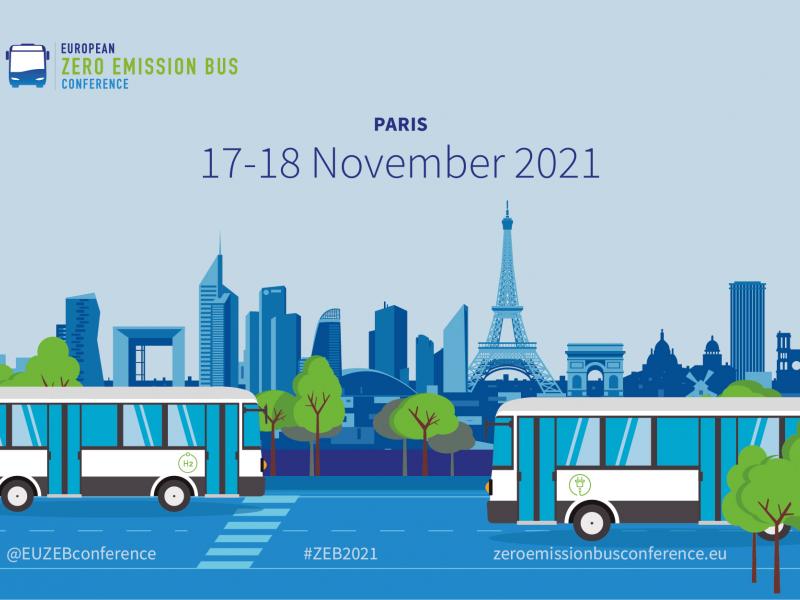 On 17 and 18 November, the 3rd ZEB Conference will be organised in Paris, calling upon European manufacturers, policy makers and operators to scale up their zero emission ambitions to become global leaders in the transition to a zero-emission society.
During the event, UITP Secretary General Mohamed Mezghani is one of the speakers of the opening session 'Towards net zero: Policies and state of play', and UITP Head of Bus Transport Unit, Arno Kerkhof, will on the same day present during the session 'Optimising Operations: practical ZEB Experience'.
For the full programme and to register, go to the Conference website.