← Back
CBEP Host City Cologne scales up its fleet of VDL Citeas Electric buses to 113
6 April 2021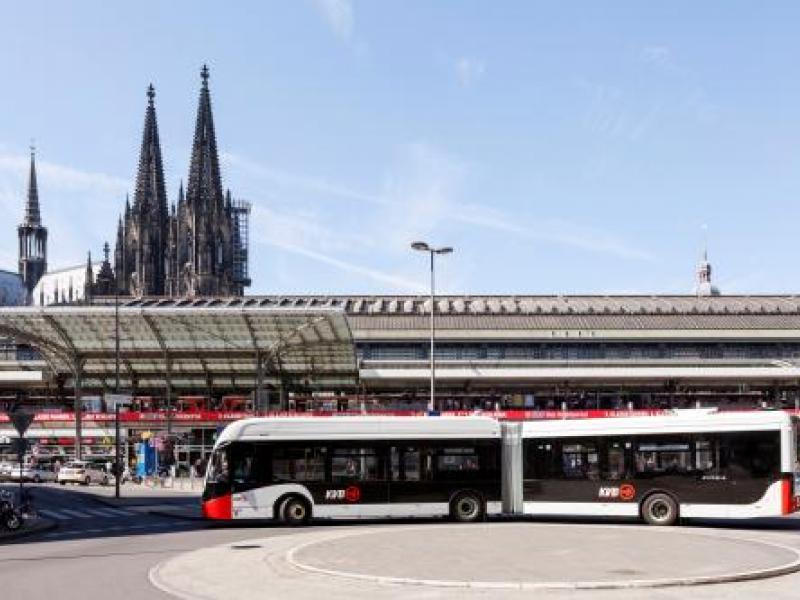 The German city of Cologne, one of the Clean Bus Europe Platform's Host Cities, has for the third time in a row ordered electric VDL Citeas from VDL Bus & Coach. This time it concerns 51 articulated buses in BRT design. When these Citeas SLFA-181 Electric are all delivered in 2022, the bus fleet of KVB Cologne will consist of 113 VDL Citeas Electric.
"This new order from VDL Bus & Coach underlines the decisiveness of KVB Cologne, already one of the frontrunners in Germany in the field of electric mobility," says Boris Höltermann, Managing Director of VDL Bus & Coach Deutschland GmbH.
The new Citeas will be used on lines 126, 142 and 146 on the left bank of the Rhine and on lines 151, 152, 155 and 196 on the right bank. In this way, seven more bus lines in Cologne will be converted to e-mobility starting in 2022. The Citeas SLFA-181 are charged overnight via a pantograph on the roof at the depot and, due to the heavy urban use, also en route at charging stations.
Read the full news here.
Photo: Christopf Seelbach