← Back
Clean Bus Europe Platform concludes at UITP Summit: how the CBEP proved a true tipping point in clean bus deployment
26 June 2023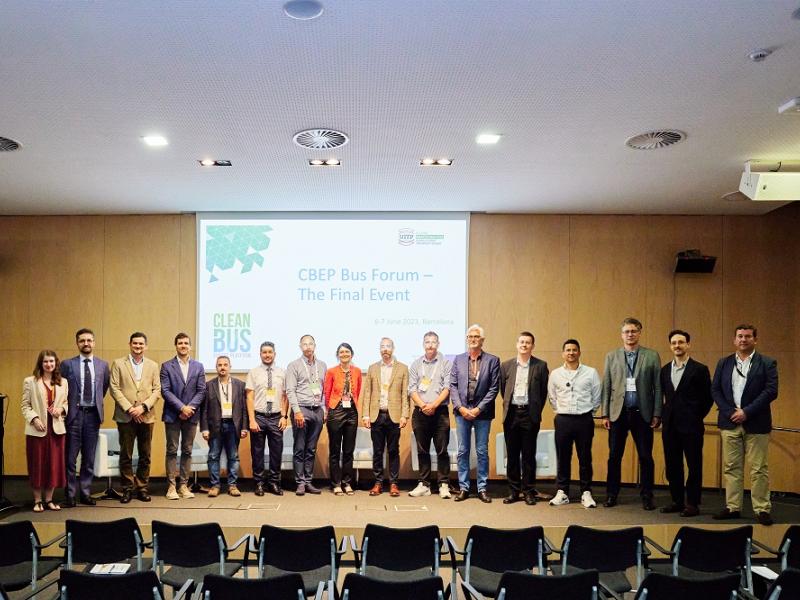 Read here our official press release
What saw the light of day at the UITP Summit in 2019, concluded in the same fashion. After four years, the Clean Bus Europe Platform (CBEP) held its Final Event at the UITP Summit in Barcelona, wrapping up four years of collaboration that have proved a true tipping point in clean bus deployment across Europe.
The CBEP, an initiative under the European Commission's Clean Bus Deployment Initiative, facilitated knowledge exchange between cities well progressed with clean bus deployment (Host Cities) and those who are yet to take the plunge (Target Cities).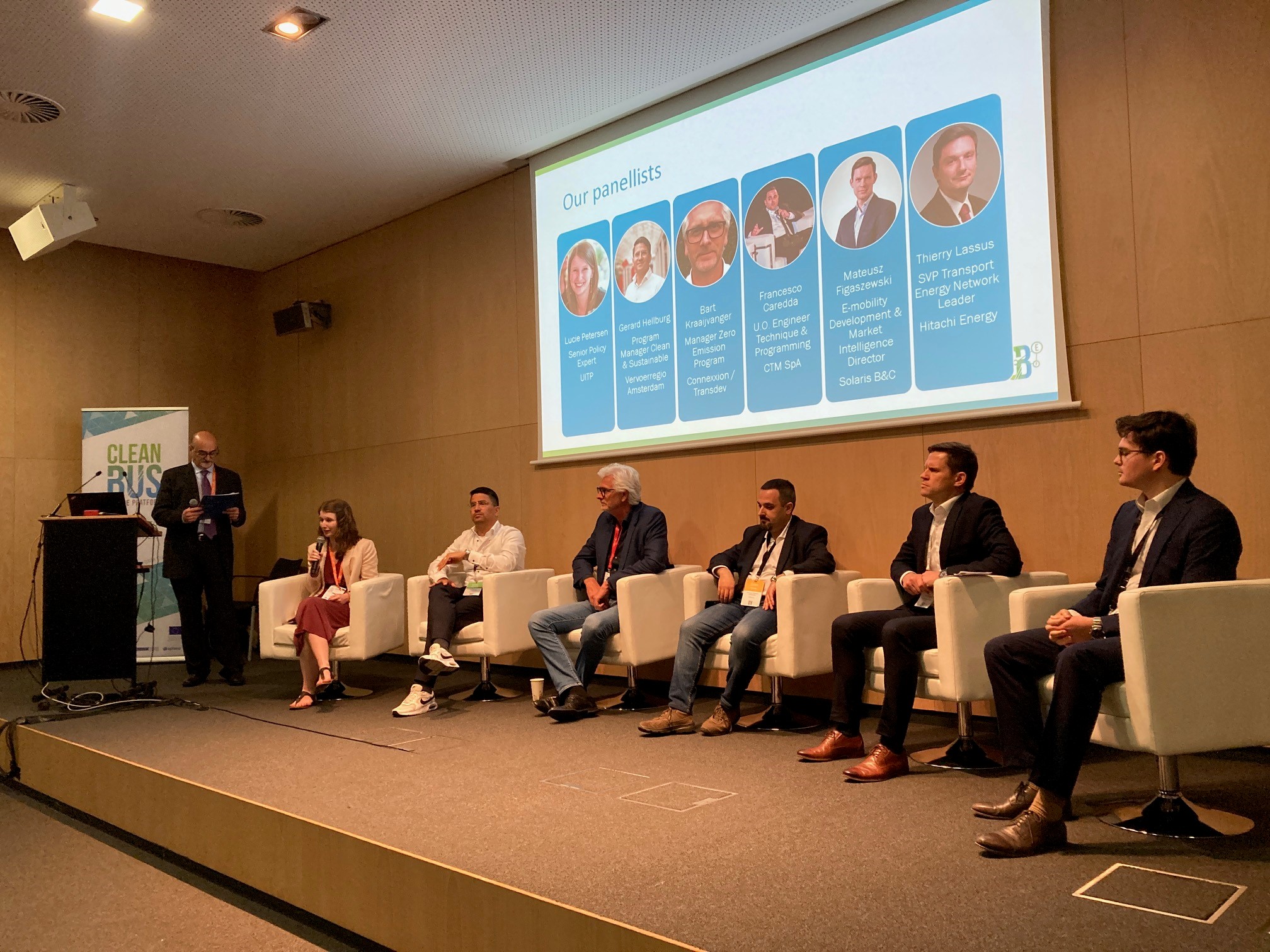 Taking concrete action... For a greener Europe
Many city administrations have the political will to re-orient their public transport system towards clean buses, but lack the capabilities and know-how to do so on their own. At the same time, there is a wealth of knowledge and experience in deploying clean buses.
Led by UITP on behalf of the EC, the CBEP facilitated this knowledge to be shared beyond the circle of cities considered front runners. The CBEP assisted cities in the learning and transition process, ensuring that technical, procedural and operational know-how on clean bus deployment was passed on.
We have given cities who are looking to make their fleets more sustainable the contacts and tools to make that happen. I'd like to think of the Platform as a strong launch of a European partnership that will continue for many years to come. Aida Abdulah, Head of Mobility Enablers Unit, UITP
The CBEP has provided cities with a platform to grow their knowledge, and make key steps towards the introduction of clean fleets. Umberto Guida - Head of Third Party Projects Strategy, UITP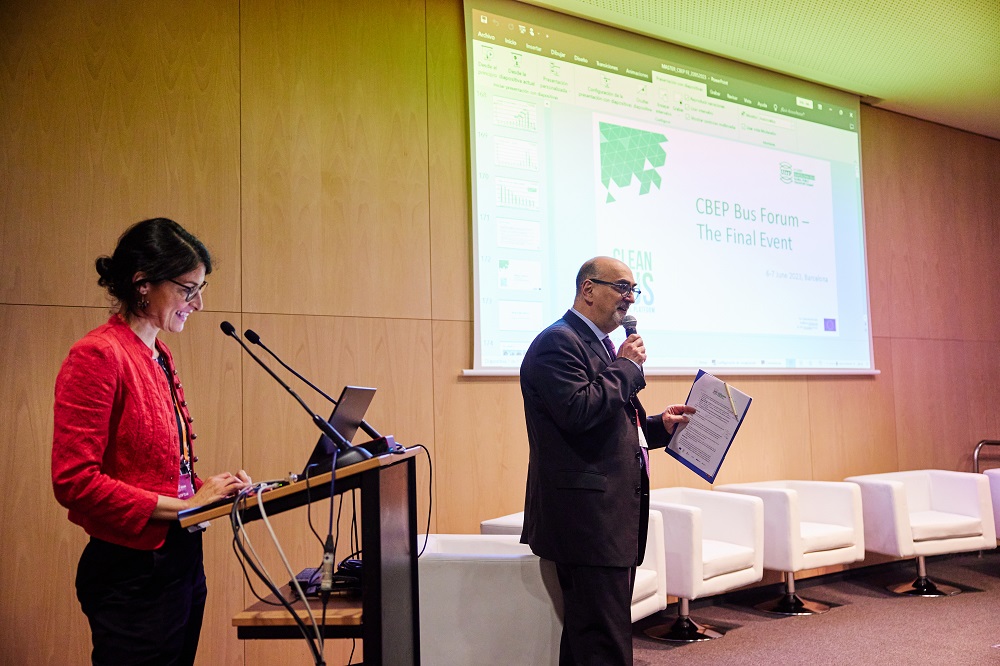 From classroom sessions… to cleaner transport on our roads
Within the Platform, exchange took many forms: webinars touching upon every topic of clean bus deployment, Study Tours and technical visits across Europe, and tailored assistance and meetings. Here, cities had the chance to learn from more experienced cities on issues such as funding schemes, depot adaptation in terms of energy supply and safety, life cycle assessment, and many more.
The cooperation with other bodies and initiatives, like the UITP Bus and Trolleybus Committees, also fostered the exchange of peer-to-peer knowledge. Many UITP members took part in the CBEP's activities, grabbing with both hands the opportunity to share their valuable knowledge to further advance our sector.
Soon, the CBEP will also publish a new, pioneering report with joint recommendations on the impacts of the introduction of clean buses on the workforce – stay tuned!
Zero-emission buses are quickly becoming a common sight in many of our cities, but not everyone has experience with this technology yet. The CBEP has helped cities across the EU switch to clean buses, offering them a unique opportunity to learn from other cities' experiences and explore available solutions together. Dario Dubolino, DG Transport and Mobility, European Commission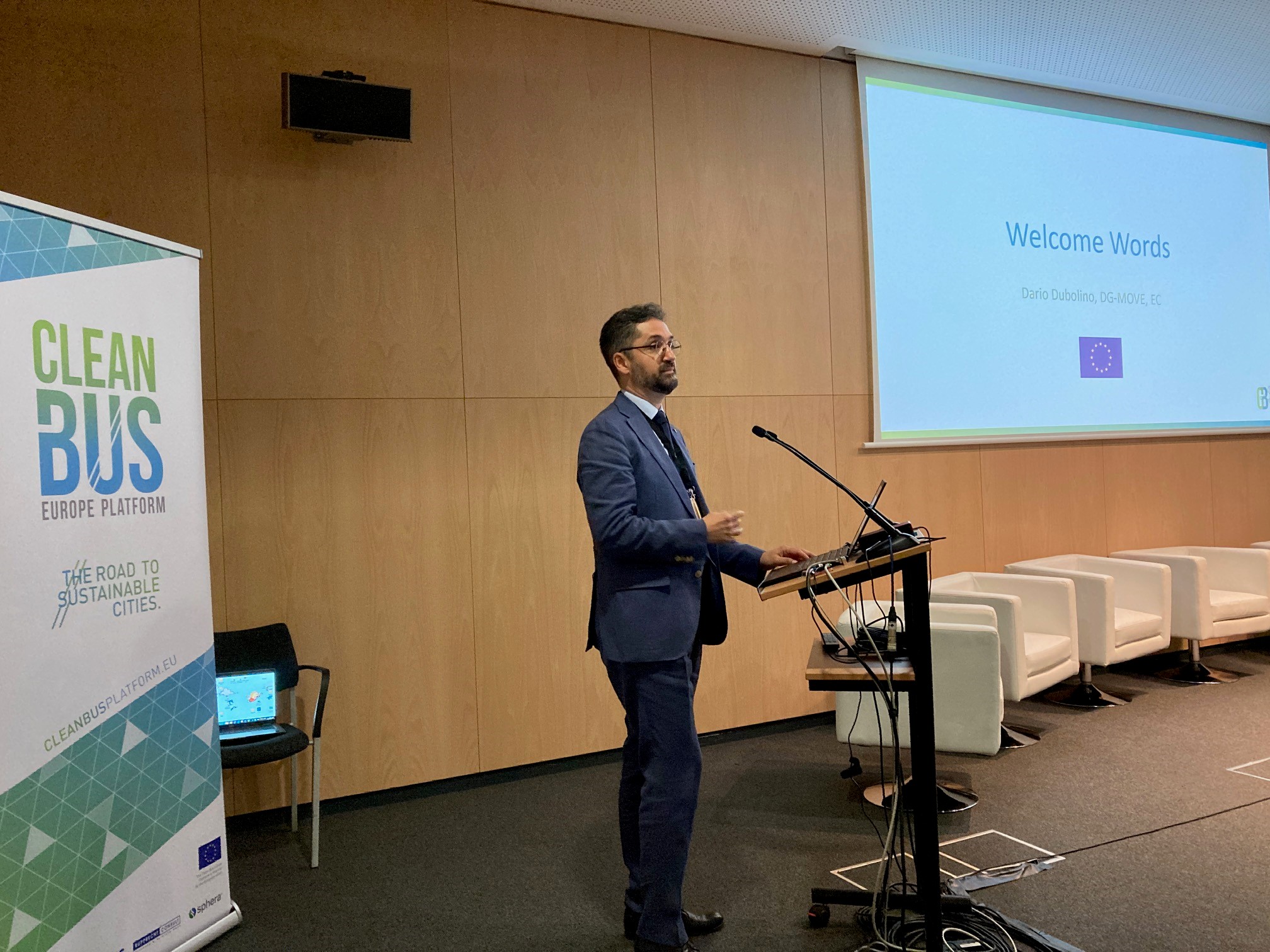 Continuing a partnership
On 7 June 2023, the CBEP held its Final Event at the UITP Summit in Barcelona. Target and host cities shared their experiences, taking a trip through memory lane and highlighting what the CBEP has meant for them, and for the sector as a whole.
Nuno Faria, Engineer at Coimbra operator SMTUC (Serviços Municipalizados de Transportes Urbanos de Coimbra), one key focus of learning was the financing side of clean bus deployment. "We joined the CBEP in 2018. During the project lifetime, SMTUC acquired 13 standard BEB and 11 BEB minibus, and a similar amount of diesel vehicles were retired from the fleet."
From Danish public transport agency Movia sharing how they changed their tender requirements for smaller risks, to Transport for West-Midlands (TfWM) exploring the upscale of their hydrogen fleet and how it can support a wider UK green transition: it was inspirational to see what cities have learned from each other.
"One of our goals is to accelerate the transition towards clean and sustainable mobility. By sharing our knowlege and experience, we hope to inspire PTAs to move even faster than we did. The Clean Bus Europe Platform has been the perfect place to inform and inspire our colleagues." Gerard Hellburg, Program Manager Clean & Sustainable, Vervoerregio Amsterdam
12…. Study Tour locations in Europe
15…. webinars on clean bus deployment
78…. cities learning from each other
92 resources on clean bus deployment in the CBEP Library
100+ news items in collaboration with Sustainable-Bus.com
Did you miss the Final Event? Here you can download the presentations.