← Back
CBEP Target City Burgas first steps towards cleaner and quieter transport with electric buses
8 November 2021
Burgas receives its first two electric buses for the modernisation of its fleet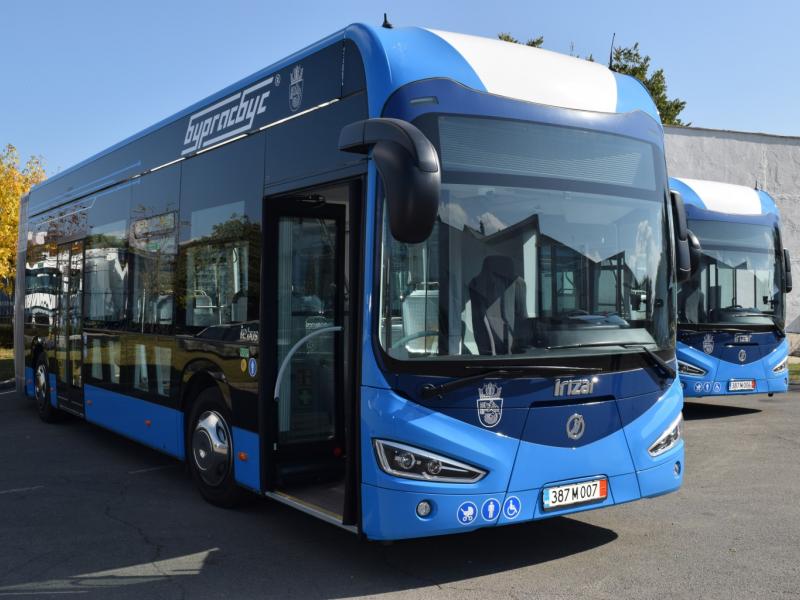 On the 20th of October, with an official inauguration ceremony, the city of Burgas, Bulgaria, presented the first two electric buses that the city is going to receive under the project titled "Improvement of air quality in Burgas Municipality through the modernization of its bus fleet," funded under the Environment 2014-2020 Operational Programme.
The project envisions the deployment of a total of 56 electric buses, of which 44 will be delivered by the Spanish manufacturer IRIZAR E-Mobility Group. Each of these buses will each have its own charging station, which will enable it to run for 200 km after five hours of charging.
The vehicles presented at the event are the first ones to be delivered with the full delivery expected to happen in the first quarter of 2022. The new buses will be used along the busiest city routes, which will allow for more frequent service without an increase in emissions. What is more, the electric vehicles are expected to cut CO2 emissions by 6% by 2030 and by an impressive 65% by the end of the project in 2046. The new technology will also decrease PM10 pollution and the general noise levels of the city.
In addition to the many environmental advantages, the new buses offer the citizens and guests of the city a more modern design without sacrificing comfort. They are also equipped with special seats and ramps for passengers with reduced mobility and an ECO3 filtration system, which can eliminate viral particles and thus aid in the fight against coronavirus.
The inauguration ceremony was hosted by BurgasBus EOOD and IRIZAR e-mobility and was attended by the mayor of the city, Mr Dimitar Nikolov, and the Ambassador to Bulgaria of Spain to Bulgaria, His Excellency Alejandro Polanco Mata.
The event was covered by members of the local and national press.