← Back
Facilitating knowledge exchange to advance clean bus uptake: CBEP continues Study Tour in Paris
24 February 2023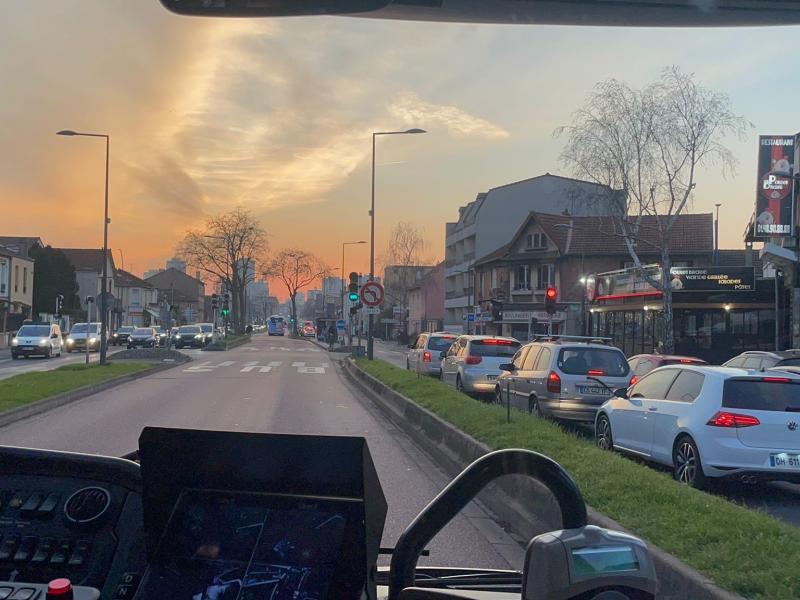 On 10 February 2023, the Clean Bus Europe Platform gathered in Paris to continue its Study Tour. Hosted by RATP Paris and IVECO, the Tour was the third in a series of events enabling direct exchange between stakeholders involved and interested in clean bus deployment.
Kicking off in the Netherlands and continuing in Madrid and now Paris, the CBEP Study Tour facilitates direct exchange of knowledge and experience between transport authorities, operators and Host and Target cities, as well as relevant stakeholders (bus manufacturers, charging infrastructure operators) involved in the deployment of the clean bus system in Paris.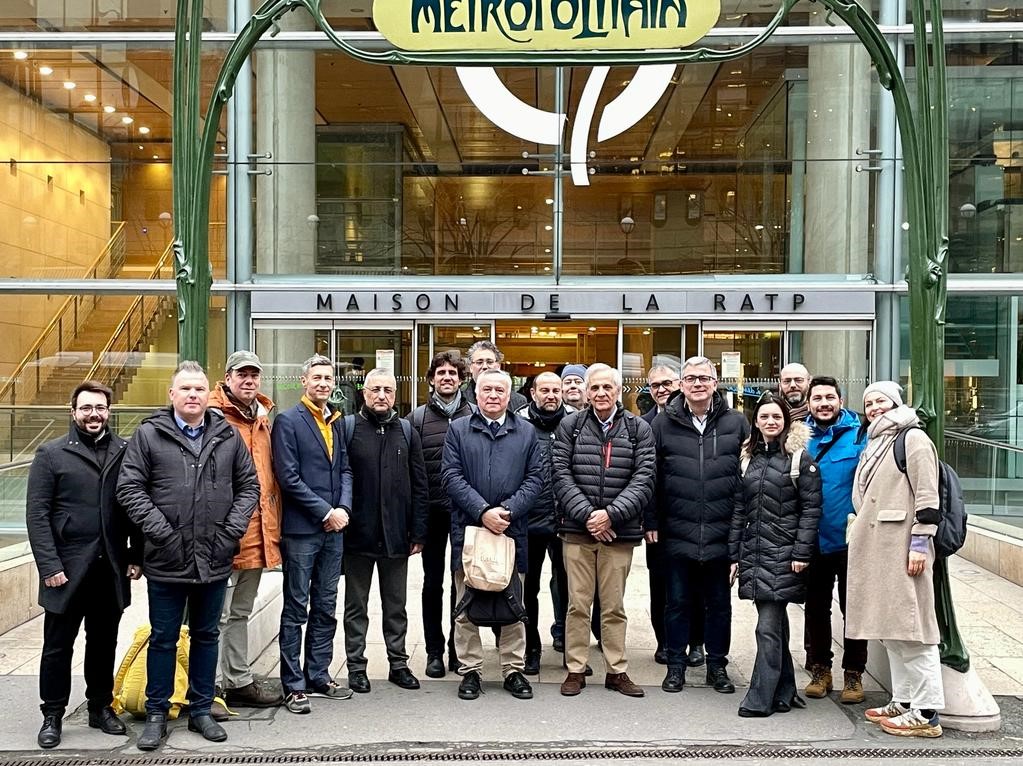 The main idea of the Study Tours is to provide an open place for cities interested in clean bus deployment to learn from those already further advanced, both via theoretical sessions and technical visits on site.
The day was structured in two main modules:
Classroom session to focus on the solution and the experience of the Host Cities, including a detailed description of the bus system deployment experience:
Technical visits to the bus depot(s), charging and fuelling infrastructure, etc. as well as other interesting opportunities.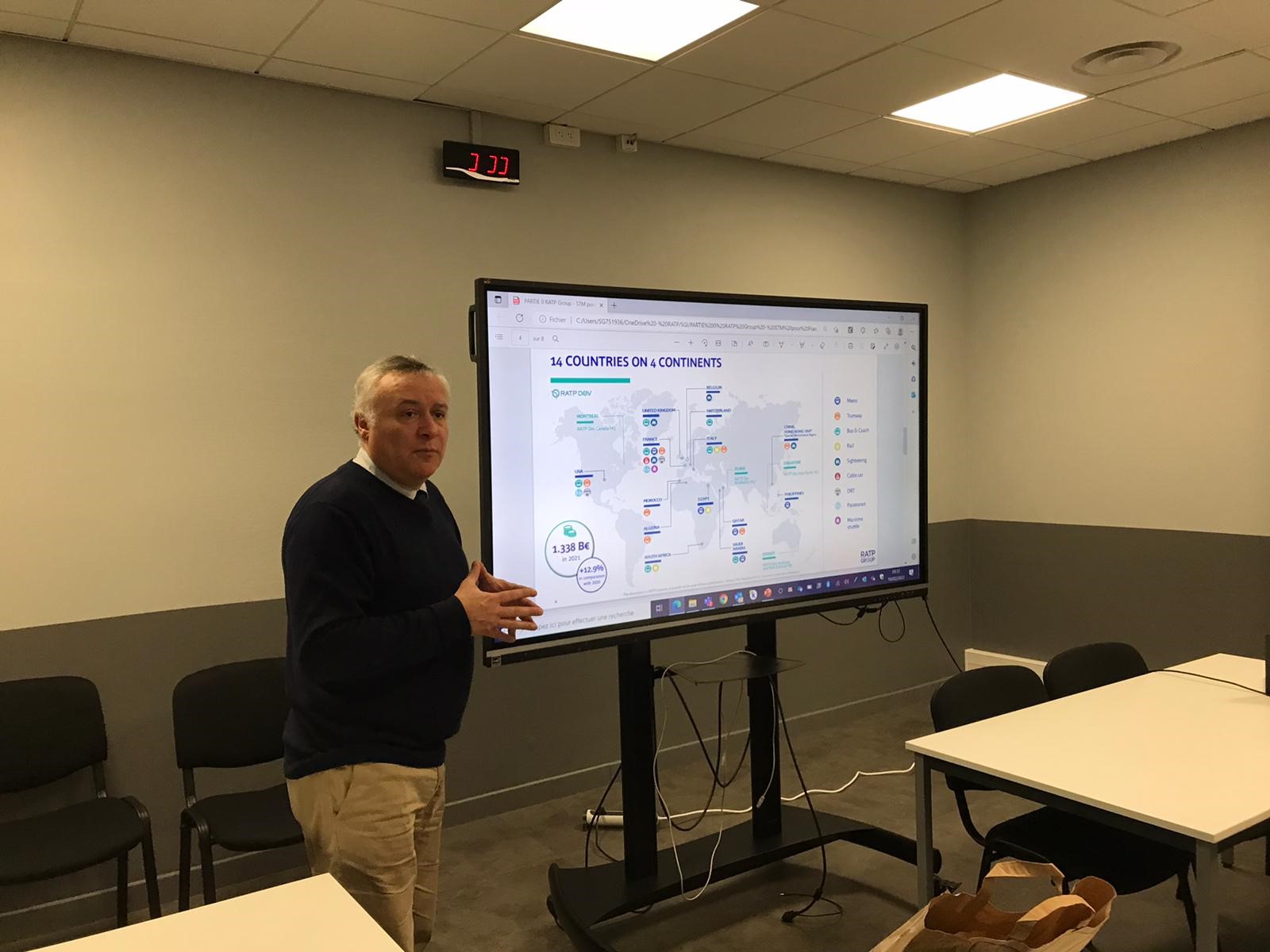 Transitioning to a green fleet
Our host RATP Paris - a leading bus operator with a diversified portfolio of clean and zero-emission technologies – is the operator of nearly 350 bus lines in the Ile-de-France region.
RATP has been engaged in a major technological and ecological transition since 2014, aimed at placing RATP as world leader in green technology with a fleet of 4,700 clean buses by 2025. This is the aim of Bus2025, a plan to achieve Île-de-France Mobilités's ambition to remove diesel-powered buses from the Ile-de-France network.
The two technical visits headed to depot Centre Bus RATP Créteil (CNG technology, 240 buses by IVECO) and the underground depot Centre Bus RATP Paris-Est – Lagny (battery electric tech, 200 buses).
The CBEP Study Tour in Paris served as backdrop for much-needed knowledge exchange, ultimately supporting the transition to a greener Europe.
You can find the presentation from IVECO Bus here.
"The experience in Paris was interesting and very useful. I was impressed by the way to change the function of a building, so as to meet all the requirements for the integration of a depot for electric buses, in a densely built area of the city. Various methods have been explained to attract the community to the use of public transport, in particular by generating fast links between the various routes, as well as the Google Maps modification for the presentation of these routes and connections." Ioana Barbatei, Consilier, Arad Municipality
The Study Tour in Paris was a really amazing experiance. In in Košice we are operating CNG and e-buses too, but it was really nice to see how people from RATP can operate them in such as big city as Paris. In Košice we are looking for space to build a new bus depot and I was amazed by seeing the bus depot in big parking spaces under the ground - something we have never considered. It was very inspiring to see the strategy of RATP to change most of their buses and replace them with low and zero-emission buses by 2025. Thank you very much for opportunity to be part of this beautiful Study Tour! Róbert Lacko, Head of the Central Dispatch Department, Traffic Management Section at DMPK Košice
The CBEP wants to extend a huge thank you to our hosts RATP Paris and IVECO for their hospitality, knowledge and enthusiasm!