← Back
Now online: CBEP Webinar 'LCA & carbon footprint of electric buses'
22 May 2023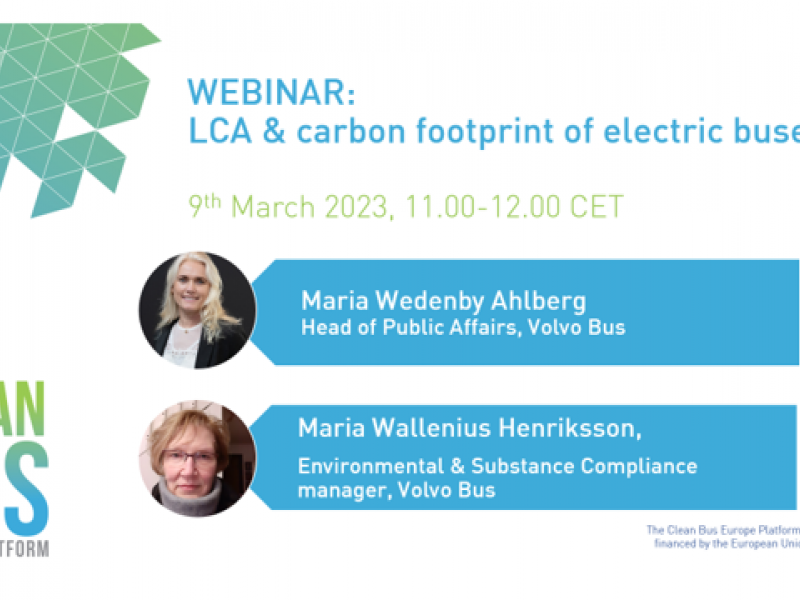 On 9th February 2023, the CBEP organised the webinar "LCA & carbon footprint of electric buses".
The webinar was conducted by Maria Wedenby Ahlberg, Head of Public Affairs, and Maria Wallenius Henriksson, Environmental & Substance Compliance manager, at Volvo Bus Corporation, who covered, among others, the following aspects:
Value of LCA in bus tenders
Ambitions in bus businesses / industry and LCA/EPD/Sustainability

Ongoing regulations
The presentation is available here.
The full webinar will be soon available on YouTube.
Stay tuned!