← Back
San Sebastian operator Dbus awards tender for electrification of its depot
3 February 2023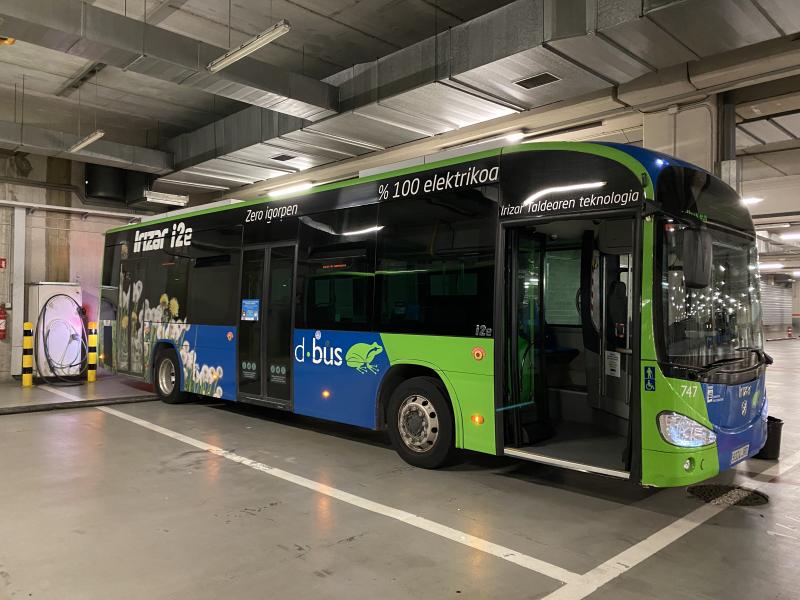 Donostia Bus, or Dbus, the public transportation provider in San Sebastian (CBEP Target City), has awarded the electrification works of its depots, which will allow new 100% electric buses to be incorporated into their service.
The transformation of dbus into a zero emission fleet requires the transformation of the electrical infrastructure of the facilities. Currently, the three 100% electric buses in the fleet push the capacity of the garages' electrical connection to the limit.
During 2022, Dbus has accomplished various tenders and projects regarding the total electrification of the depots, fleet and operation.
1. Purchase of electric chargers and pantos (panto down).
2. Implementation of civil and electrical works to take 8.5MW from the grid.
3. Development of intelligent charging software.
4. In 2023 Dbus, will receive 100% full ELECTRIC MAN buses, 14 of them 12m and 6 articulated. Between 2024 and 2025, 24 more buses and up to a total of 68 buses in the next 4 years.
"The transformation in 2024 of one of the main lines to an electric BRT will also mean nine more articulated innovative 100% electric buses and bus stops. We will also implement special features such as semi-automated parking and docking systems, special bus stop platforms design avoiding the use of electric ramps for wheel chairs, innovative ticketing systems and so on." Eduardo González López, Technical Manager at Dbus.
More news (in ES):
https://www.dbus.eus/es/noticias/dbus-culmina-los-procesos-de-licitacion-para-poder-llevar-a-cabo-la-electrificacion-del-servicio/