← Back
Webinar recording: Clean Bus Procurement; An example from the Netherlands
12 January 2022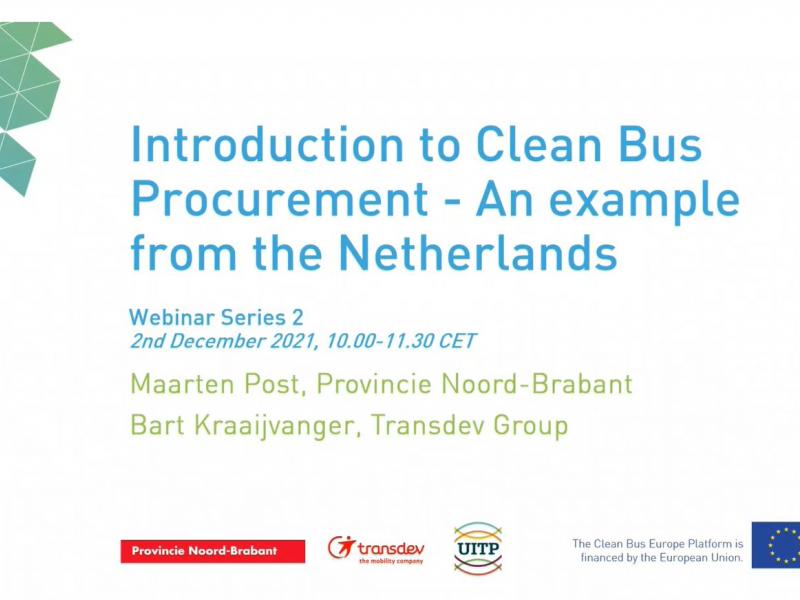 On 2 December 2021, the Clean Bus Europe Platform organised the webinar 'Clean Bus Procurement; An example from the Netherlands', providing a solid overview of the procurement process, models and players, and deep dive into the Case of the Netherlands procurement model.
Speakers for the session have long professional experience procuring zero-emission buses, from the perspectives of Public Transport Authority and Bus Operator:
Maarten Post, Manager Electric Public Transport at Provincie Noord-Brabant (PTA); and
Bart Kraaijvanger, Manager Zero Emission Program Transdev Group (PTO)
Goals of the webinar were as follows:
Understanding of clean bus procurement process
Steps to successful procurement
What should I consider when starting planning for a tender?
What to consider upfront when considering a new technology?
What are the main challenges I'll be facing?
Which sources of information can I refer to, to further learn on procurement of clean buses?
The full recording of the webinar is available below.