← Back
CBEP and JIVE project organise workshop on Fuel Cell Buses at ZEB Conference
28 October 2021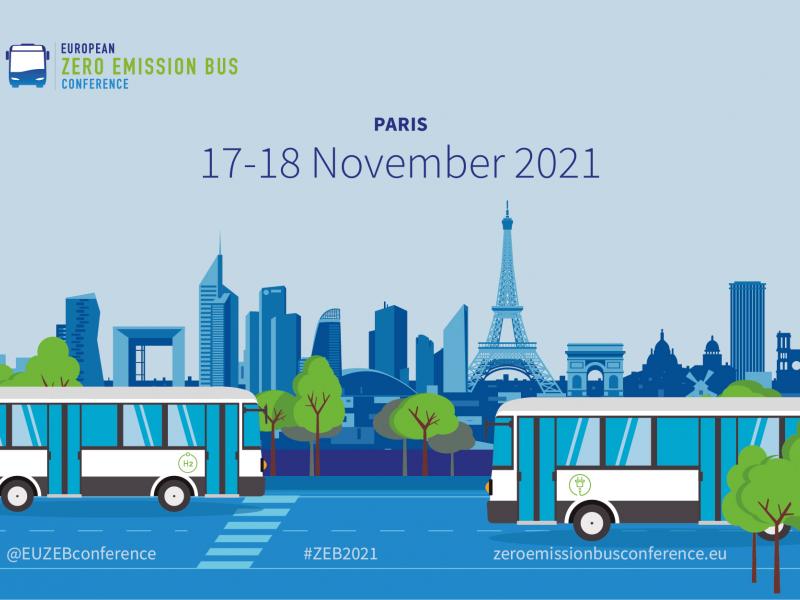 On 17 and 18 November, the 2021 ZEB Conference in Paris will call on European manufacturers, policy makers and operators to scale up their zero emission ambitions to become global leaders in the transition to a zero-emission society.
Now, in the framework of the ZEB Conference, the Clean Bus Europe Platform and the JIVE/JIVE2 projects have joined forces for a workshop on Fuel Cell Buses, held on 18 November from 14.30 until 16.30.
The JIVE/JIVE2 – CBEP workshop will update participants on the state of fuel cells buses deployment in JIVE/JIVE2 and present initial lessons learned on fuel cell bus operation. The workshop will close with a technical visit to the hydrogen refuelling station in Paris, supported by Caetano Bus and Air Liquid.
The workshop is for CBEP members only, but a wrap-up will be made available after the event.
For the full programme of ZEB 2021, visit the Conference website.