← Back
Webinar 'Depot adaptations & safety for zero-emission buses' now online
6 February 2023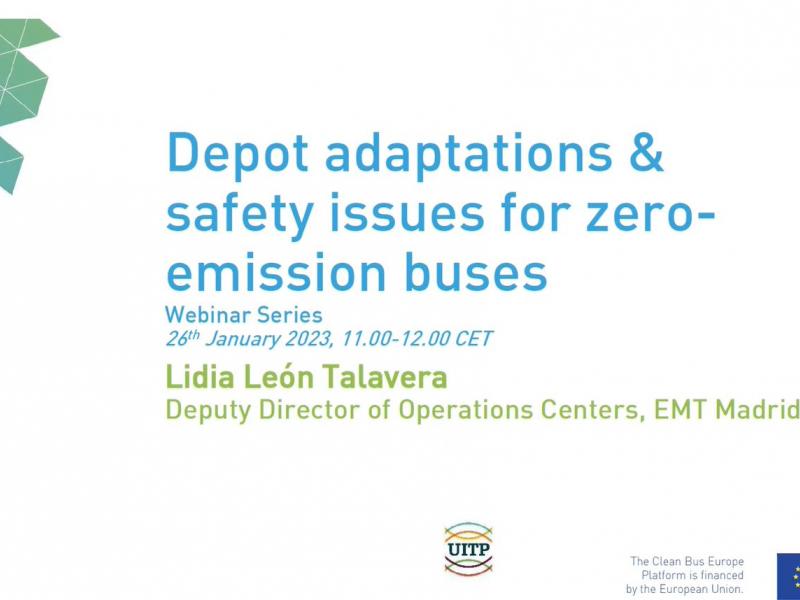 On 26 January 2023, the Clean Bus Europe Platform organised the webinar "Depot adaptations & safety for zero-emission buses". The webinar was conducted by Lidia León, Deputy Director Operation Centres at EMT Madrid.
She covered the following aspects:
Introduction to depot elements
Depot design
Energy supply
Charging and refueling infrastructure
Designing operations
Safety regulations and standards
The presentation of the day is available here; you can find the recording below.