← Back
Clean Bus Europe Platform continues Study Tour in Madrid
26 October 2022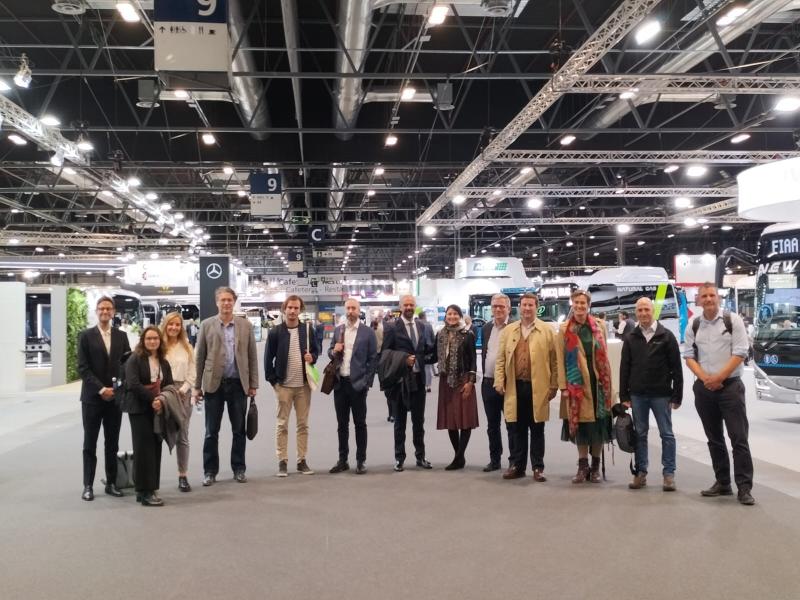 The Clean Bus Europe Platform has continued its Study Tour with a two-day event in Madrid that saw a seminar jointly with the JIVE project, technical visits to the EMT bus depots, and the first CBEP Industry Marketplace.
In cooperation with partner and one of our host cities, EMT Madrid, the CBEP Study Tour was organised to facilitate direct exchange between transport authorities and operators of Host and Target cities, as well as relevant stakeholders (bus manufacturers, charging infrastructure operators) involved in the deployment of the clean bus system in Madrid.
The main goal of the Madrid Study Tour was to share perspectives on the deployment of the transition to clean and zero-emission technologies in Spain, focusing on the case study of EMT Madrid.
The CBEP and JIVE activities were framed in the 75th anniversary week of EMT Madrid. Participants were able to enjoy a full program and celebrate together with the host their important milestone.
Classroom session with EMT Madrid and the JIVE project
The two-days study tour included two main modules: one classroom session to focus on the solutions and experience of the Host City, and one technical visit to the EMT bus depots, diving deeper into charging and fuelling infrastructure.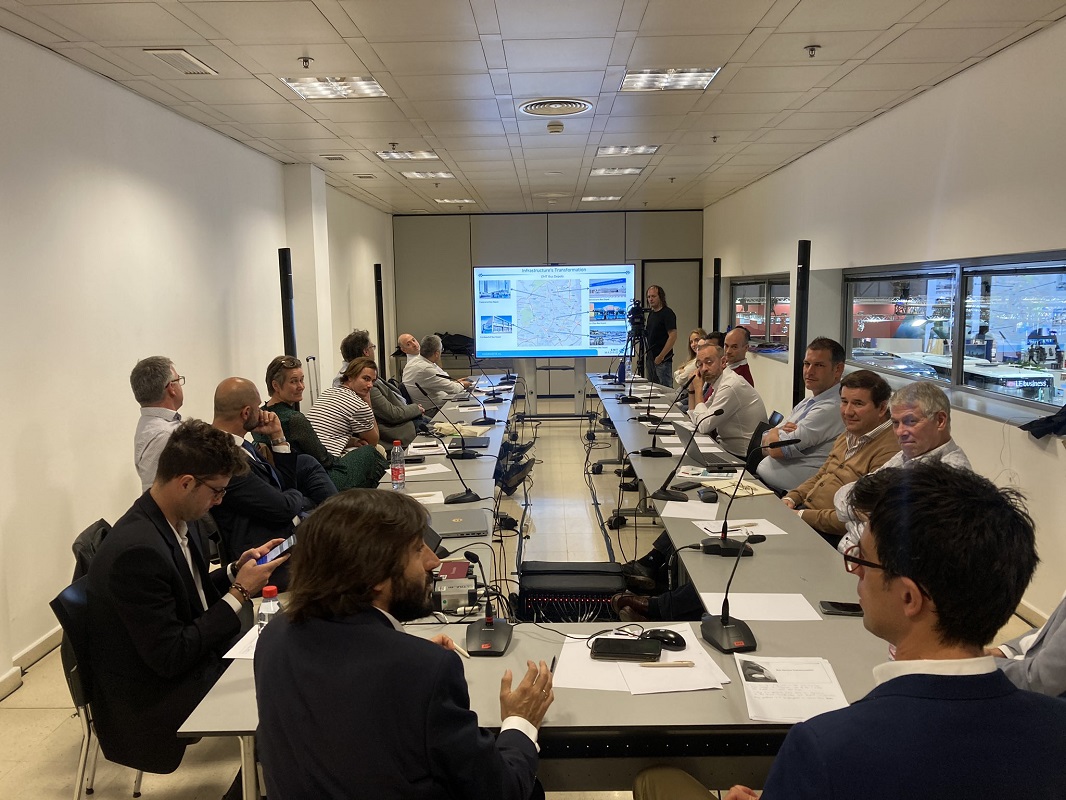 The classroom session was organised in conjunction with the JIVE/JIVE2 User Group meeting, to expand the CBEP network and facilitate exchange with peers on fuel cell hydrogen technology.
One of the speakers of the day was EMT Madrid's Director of Infrastructure Gonzalo Fernández Sánchez, who shared the operator's strategy for clean bus deployment, discussing technological challenges, tendering and future plans. Sánchez explored the various clean bus tech EMT is using, including CNG, battery electric and fuel cell hydrogen. In addition, Álvaro Rodríguez López de Guereña, Director of the Fuencarral depot, elaborated on the main aspects of the deployment strategy and current and future challenges.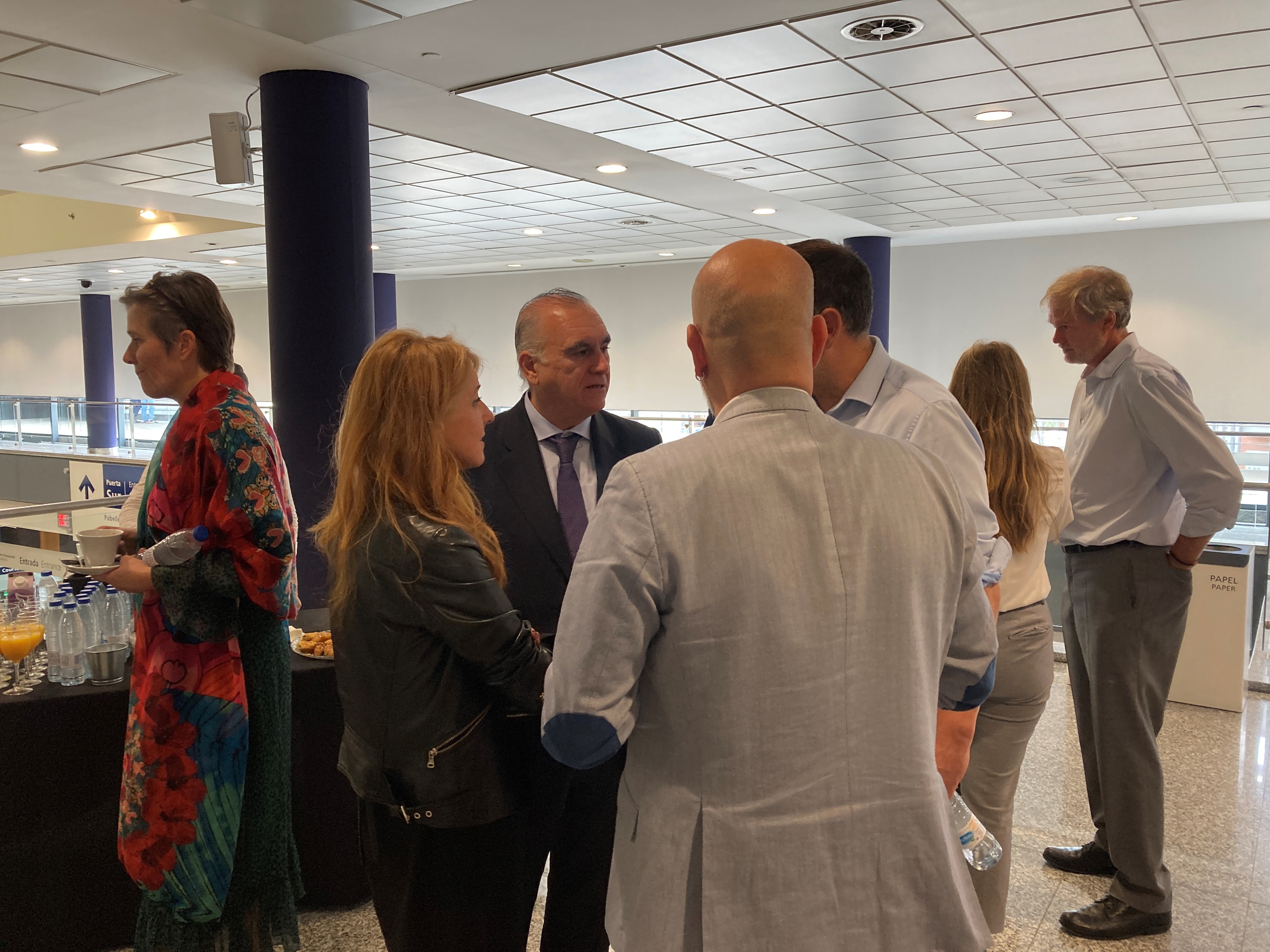 Learning about different aspects of clean bus deployment
During the Study Tour, Target Cities learned from EMT Madrid on various aspects of clean bus deployment.
According to Nuno Faria, Engineer at Coimbra operator SMTUC (Serviços Municipalizados de Transportes Urbanos de Coimbra), one key focus was the financing side of clean bus deployment. "We can learn a lot from EMT Madrid when it comes to business models in clean bus deployment. Since 2019, SMTUC is increasing its fleet with clean buses currently operating in ten lines, and we are exploring options to further expand for example with hydrogen technology. To hear from EMT about their funding model is very valuable for us to move forward."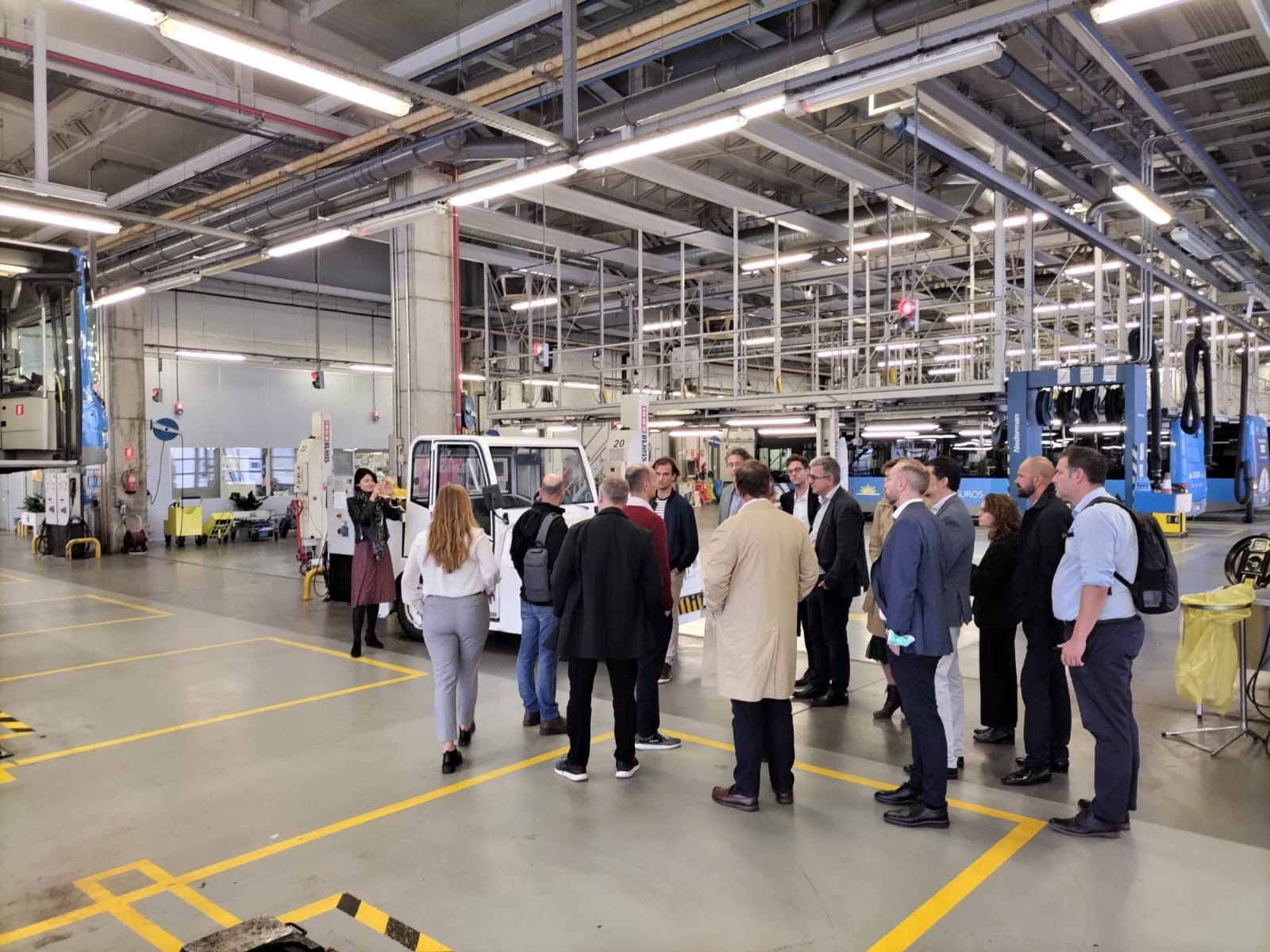 Operator ZET Zagreb highlighted the fact that learning about a broad array of technologies is key to advance in clean bus deployment. Bus Manager at ZET Zagreb, Dinko Butković: "In Zagreb we are currently exploring various technologies for our clean bus transition. Therefore it's essential to see different kinds of technologies as offered here by EMT Madrid and ask them about opportunities and challenges of deployment."
Similar to Nuno, Dinko also highlighted the relevance of exploring funding models for clean bus deployment. "Of course there is a strong political will in many regions to advance clean bus deployment, but for us it is also important to hear from operators like EMT Madrid about the feasibility and the cost model."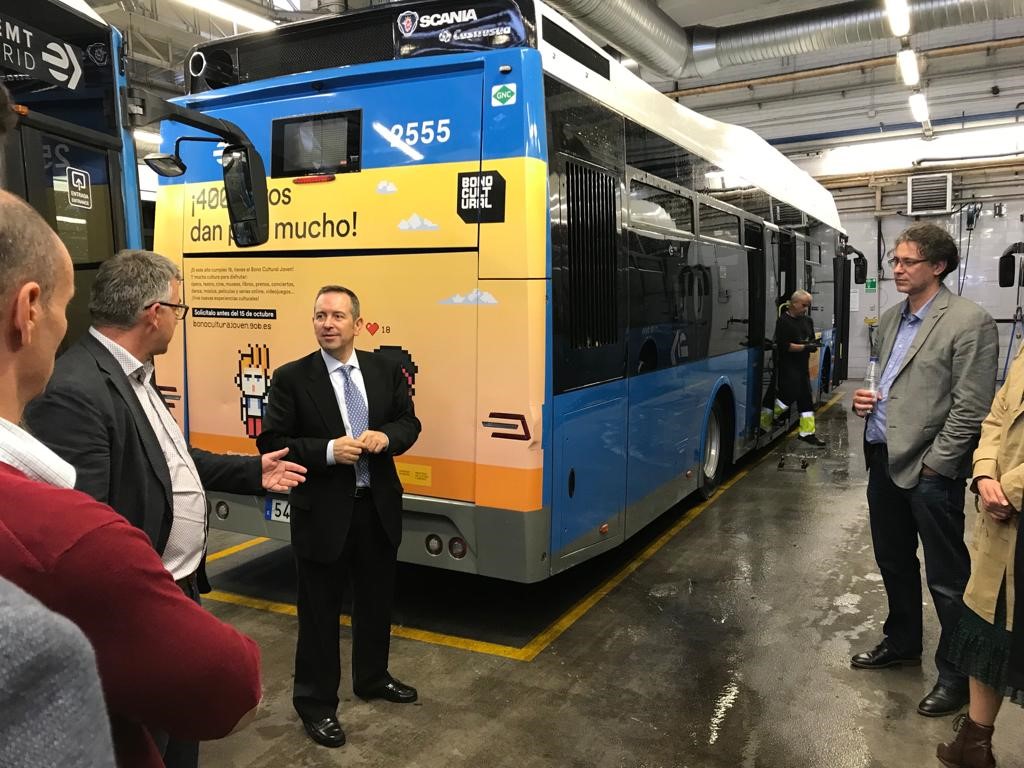 Getting up to date with the industry
In addition to the Study Tour, the CBEP also organised the first Industry Marketplace in the framework of the FIAA Bus & Coach fair at IFEMA Madrid. Major bus OEMs presented their new products at FIAA2022, such as Caetano Bus, EVOBUS Iberica, IVECO BUS, VDL B&C, Solaris, Karsan Automotive, BASCO, etc. and welcomed the CBEP and JIVE delegation to their stands, offering participants the possibility of getting updated on the latest news on the bus manufacturing market and related sectors.
All in all, the CBEP Study Tour in Madrid has seen many activities for knowledge and experience sharing, also with Members of the UITP Bus Committee who were as well in Madrid with the occasion of the UITP Bus Committee and Bus Division meetings. The Bus sector had a "grand week" in Madrid!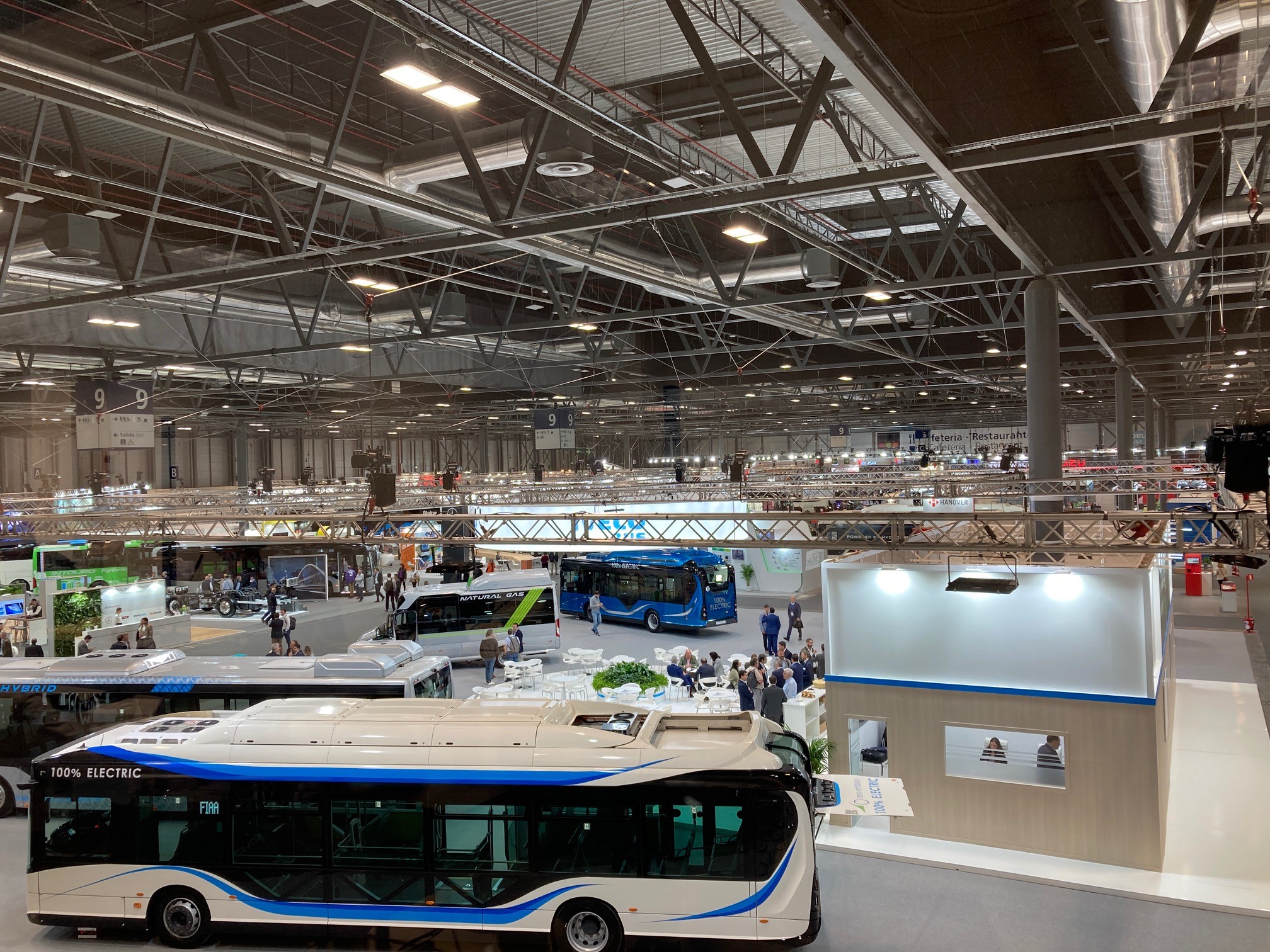 You can find the presentations here:
Challenges and Solutions_ JIVE Projects_Search for Best Practice
Aberdeen City Council _ JIVE Bus Maintenance
Element Energy _JIVE_JIVE2_MEHRLIN
EMT Madrid_ Clean Bus deployment EMT Madrid
ESWE__Bus maintenance at ESWE Verkehr