← Back
Clean Bus Europe Platform wraps up Study Tours in Europe
9 May 2023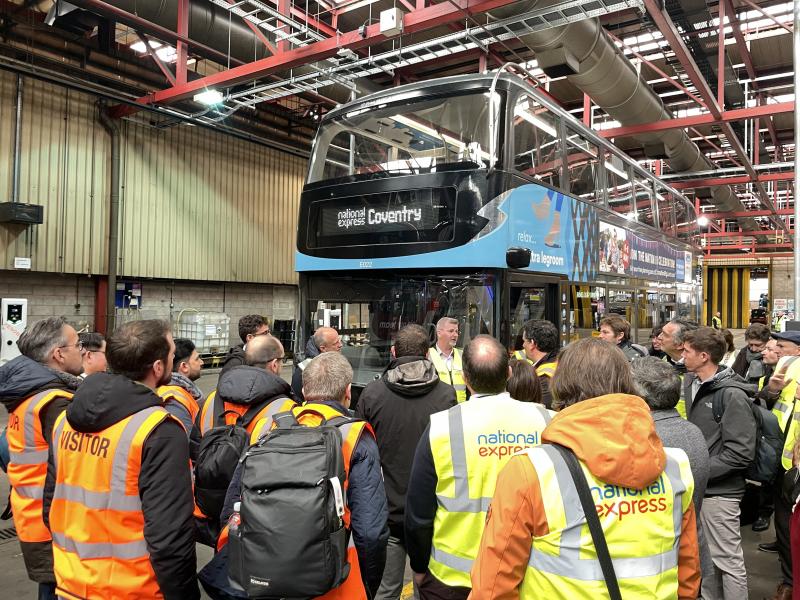 In spring 2023, the Clean Bus Europe Platform concluded its Study Tours, which have over the last months facilitated invaluable knowledge exchange on clean bus deployment with key stakeholders all across Europe. After starting with Amsterdam and Eindhoven (June 2022), Madrid (October 2022) and Paris (February 2023), the Platform travelled to Germany, Scandinavia, the UK and Sardinia.
The goal of the CBEP Study Tours was to share perspectives on the deployment of clean buses and the transition to clean and zero-emission technologies, enabling direct exchange with peers and providing first-hand experience of advanced systems.
The Study Tours are one of the most important outcomes of the CBEP, of immense value for cities to learn from each other and progress with clean bus deployment in their own city. Also by organising joint activities with other bodies and events, such as the UITP Bus and Trolleybus Committees, and EC co-funded projects like JIVE/JIVE2 and SolutionsPLUS, the exchange of peer-to-peer knowledge was greatly fostered. Below, you can find a short wrap-up and presentation material of all the Study Tours.
Aida Abdulah, CBEP Coordinator, says: "What we have seen during these activities is the exchange of very practical questions: Where do you get your funding? How do you adapt your depots in terms of energy supply and safety? When you see that target cities have started clean bus deployment because of what they have seen in other cities in the Platform, that is extremely encouraging."
The CBEP Study Tours would have not been possible without the collaboration of our great local Hosts - we would like to thank them greatly for their hospitality, knowlege and enthusiasm!
Germany: Munster, Cologne and Solingen
Late March, the CBEP Study Tour in Germany coincided with the 2nd Industry Marketplace and was held in cooperation with VDV, Polis and Rupprecht Consult at the ElekBu Conference. The Industry Marketplace brought participants into the "Bus Tour" to visit bus OEMs, charging and refuelling solutions suppliers and other industry partners.
During the classroom sessions and technical visits, participants especially focused on zero emission technologies, including battery trolleybuses.
The Tour was hosted by Stadtwerke Münster, Kölner Verkehrs-Betriebe, Regionalverkehr Köln and Solingen Stadtwerke.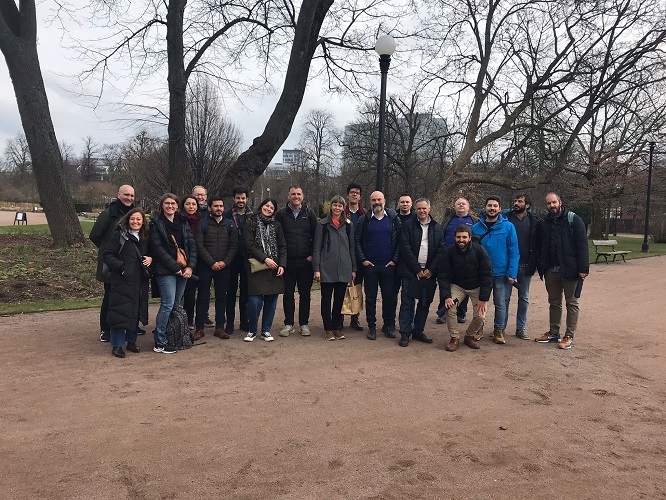 Scandinavia: Gothenburg and Copenhagen
Hosted by Movia and Västtrafik, the Scandi Study Tour was held on 13 and 14 April and organised in conjunction with the EC-funded project SolutionsPlus.
The goal was to learn about the Scandinavian experience in the transition to clean and zero-emission technologies from the transport authority and operator perspectives, focusing on battery electric technology.
Presentations:
Movia, Transition to zero emission buses - Victor Hug
Umove Movia, Mikael Drasbek Kanstrup
Västtrafik - Martin Giöbel and Hanna Björk